No Ordinary Life
You may have heard about Amy lately. She is one of my favourite authors. So articulate, creative, spunky, and authentic. I had the pleasure of meeting her in Bangkok. She was the visiting author that year at my school. What a gift.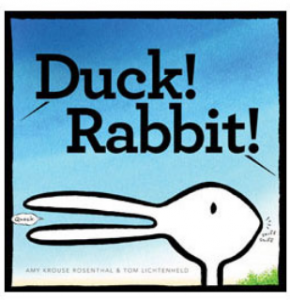 Amy Krouse Rosenthal is the author of many children's books including Duck! Rabbit!  Uni the Unicorn, Spoon, I Wish You More, The OK Book, and so many more.  A recent book she wrote called That's Me Loving You is particularly meaningful at this time because it reminds us how those who have left us are still truly with us…and are all around us in the breezes, the stars, the clouds, and so on. I can't help but wonder if she wrote it knowing of her diagnosis.
Amy passed away from ovarian cancer on Monday. This made me cry because I felt a kinship with her even though I only met her once. She was such an honest person, so kind, direct, and had an incredible way of bringing people together. She was known for creating things. Have a look below at her project called The Beckoning of Lovely.

Have you seen her Money Tree experiment/video?

Besides her books, you may have heard of Amy through her recently published letter in the NY Times. It's hard not to read it without a Kleenex box. Even through her pain, she still manages to create with this beautiful, but heart-wrenching letter:
https://www.nytimes.com/2017/03/03/style/modern-love-you-may-want-to-marry-my-husband.html?_r=0
She also has several books for adults including Encyclopedia of An Ordinary Life and one that I'm currently reading called Textbook Amy Krouse Rosenthal. Even though I barely know her, I can't help but feel so inspired by her work and how she lived her life. She was and still is a light in this world. I am so glad to have her books to share with my students for years to come.
To celebrate her life, I have taken out almost all of her children's books from the public library and we will enjoy her life as an author in our own class, in our own way. Cheers to Amy!
"I tend to believe whatever you decide to look for you will find, whatever you beckon will eventually beckon you"
The following two tabs change content below.