Art-tastic Time at Museum London
Museums are a great place for students to have a chance to see what artists call "art". We looked at different types of art such as the art in the 'backyard' of the museum which took the form of a pond with photographs forming a sail.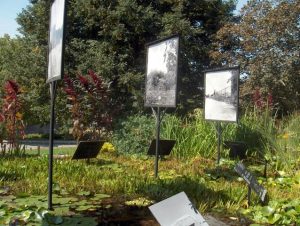 We saw sculptures, paintings using shading to show illusion, photographs, different types of packaging, and much more. We transitioned to the art studio after our tour and received a lesson about warm and cool colours.
Warm colours: red, orange, yellow
Cool colours: blue, purple, green
We drew a horizon line to start, then a river, coniferous trees, deciduous trees, a sun, clouds, moon, and stars. We folded our paper in half and used warm colours on the left and cool colours on the right. Night and Day.
The students were so focused, calm, and relaxed. Their end result was a beautiful painting showing a starry night and a warm day. Great job, Grade 3s!
The following two tabs change content below.