How to Choose a Just Right Book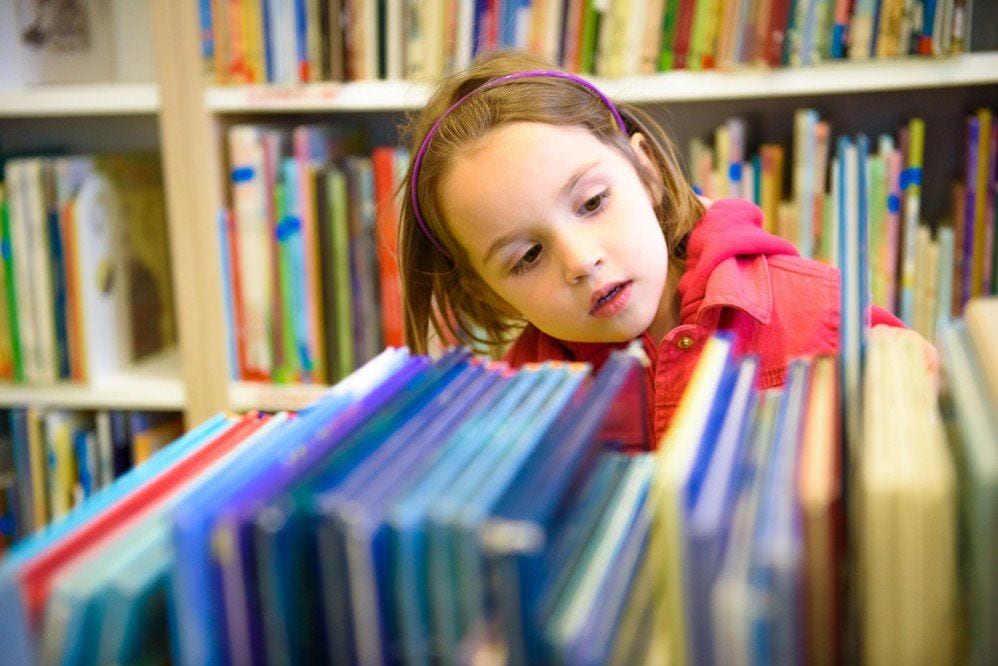 Just right. That's where we want to be when we have chosen a book to read. Our classroom library is full of amazing books, but how do you know when you've chosen a book that is just right for you? That was the focus of a recent lesson in our class.
One of the ways to know if a book may be too hard is if you can count on your fingers 5 or more words you don't know how to read or don't understand. We call it the "5 Finger Rule". We should also be able to make a movie of what we're reading in our minds. If we can read smoothly (like peanut butter) and with expression, that could mean that we're reading a book that's just right.
We also compared reading a lot to practicing for a soccer game. If you only show up to the game and miss all the practices, you're going to be at a disadvantage and you won't do as well as you could have. Reading works the same way–the more you read, the better reader you become.
Reading is a verb. It's an action. Find that cozy spot in your home, wherever that may be, and curl up with a good book. Read with your parents once in a while! Read to your dog or cat! Recommend books to your friends….and me!
Happy reading,
Mrs. Sullivan
The following two tabs change content below.