On Friday, our school welcomed a Metis artist named Brenda Collins. Brenda's mother is of the Odawa Nation and her father is French.
Classes gathered in the library to help put together a Medicine Wheel Mosaic. It is also called The Four Directions or a Healing Circle. It is intergenerational. That means that each of the 4 colours of the Healing Circle represent either the child, youth, adult, or elders.The tiles in the centre are mirror tiles and that allows us to look at ourselves and reflect on our inner feelings and thoughts.
The green tiles at the bottom of the piece represent Mother Earth and blue tiles at the top represent Father Sky. The brown tiles around the border represent the 4 sacred smudging medicines: tobacco, sweetgrass, sage, and cedar.
The finished mosaic uses more than 6500 glass square pieces that are glued down. Each staff member and student helped to make the Medicine Wheel on Friday. Brenda will take it home and add any finishing touches.
This is what the finished product will look like: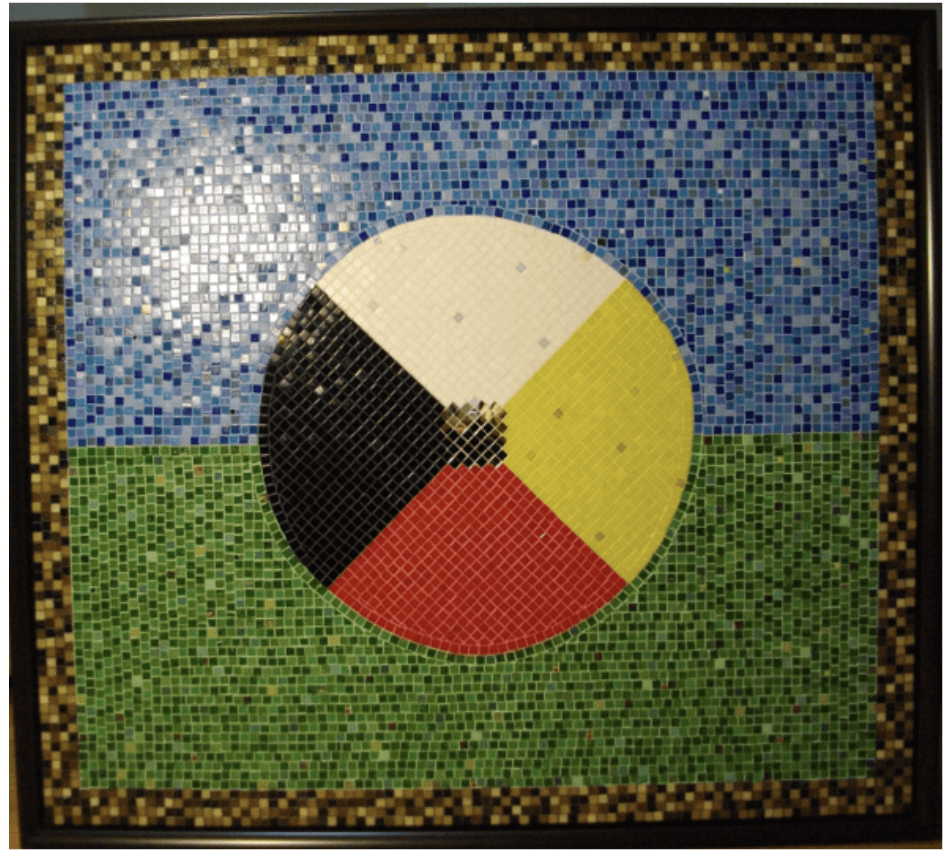 As of June of 2018, there are 72 Medicine Wheels across the region. The one that we made as a school will proudly hang in our front hallway of our school.
A big thank you to Brenda for teaching us about the Medicine Wheel!
 Take a look at the process: