Mystery Reader…Revealed!
Today we had the pleasure of welcoming our very first Mystery Reader into our classroom. It was Mrs. L! We enjoyed listening to the story called "After the Fall" by Dan Santat. It's the tale of what happens to Humpty Dumpty after he falls off the wall. Now, he's afraid of heights but will he be able to overcome his fear?
You'll have to read the book to find out!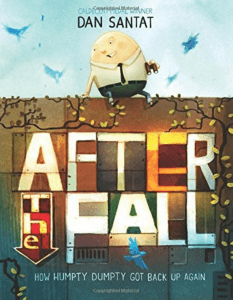 A big thank-you to Mrs. L for her time and
for her fabulous reading skills.
The following two tabs change content below.