What Makes a Good Friend?
Friendship is such an important part of Grade 3 life. Not only is it important to us now, but all through our lives. We lean on our friends in good times and in bad. Friends lift our spirits when we are sad, they celebrate with us when something great happens, and they lend a hand when we need help.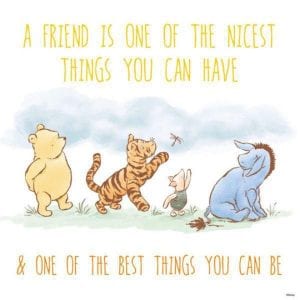 In class, we've had great discussions surrounding friendship. What is a friend? Here is what our classmates had to say…
We compared friendship to a flower. In order for a flower to grow and flourish, we need to water it, give it light, plant it in good soil. This is similar to what we need to do to nurture a friendship .We must take care of our friendships the way we would a flower.

We've also read a couple of books about friendship. There are so many great ones out there.  Here are the 2 we read:
What other qualities would you add to our list about what
makes a good friend?
The following two tabs change content below.